Marketing for Construction Companies: Two Simple Tips that can Bring Big Rewards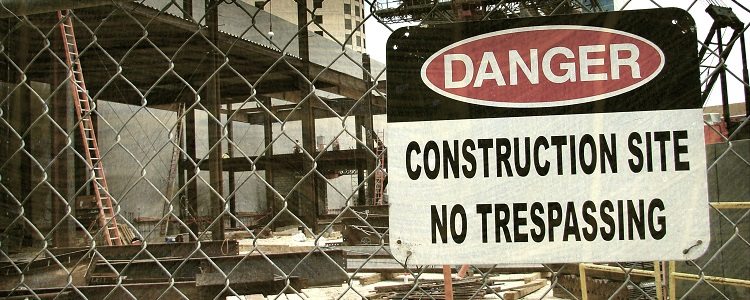 The construction industry is a highly competitive one. There are many companies to choose from regardless of region, town or city. Most do not have a centralized location that they work from and as such it is not like you can send potential customers to a specific location to review their products or services.
In the past some people found their contractors by word of mouth, a friend or relative used a guy that they were happy with and recommended that you should give them a call. Or, there was the trusted yellow pages ads that listed them all alphabetically starting with AAA Contractors etc. A few of the more marketing savvy construction companies bought advertising space in local newspapers or tacked up signs on telephone poles at busy intersections around town.
Along comes the Internet and it is the perfect medium for businesses that operate without static offices to accommodate walk-in traffic or customers. Seems like most businesses recognized the equalizing opportunity that operating a website offered them and sooner or later, took advantage of cyberspace. All that is with the few exceptions like the construction industry. Why do you think that is?
I suppose the easy answer to that would be just how different the two worlds are. The construction industry is a highly mobile one where contractors go from job site to job site. All this travel coupled with the "hands on" nature of the work, did not offer a lot of time for sitting at a desk surfing the web. As such most contractors couldn't be bothered with, nor hand the time for, looking at a bunch of websites dedicated to frivolous things like cat videos. Naturally this kind of disconnect prevented a lot of contractors from fully realizing the benefits that a construction business website could bring.
Enter the age of the smart phone.
Since the late 80's practically every contractor worth his weight in common nails had a cell phone for themselves and their crews. Cell phones made work so much easier for companies that generally conducted their business on the go from the cab of a pickup truck or coffee shop.
As it does within the technology sector enhancements soon became available and eventually those upgrades saw the development of the smartphone. The contractors who made the transition to the smartphones were soon using them to locate supplies and suppliers via the Internet while still on the job site. Suddenly construction companies were becoming aware of the benefits of having their own websites to steer potential customers to view some of their works and learn a little more about their services.
While some construction companies and contractors might have been a little slow on adopting the power of operating a web presence. Soon after they learned that having a website wasn't necessarily enough to bring in potential customers. Sure, it made it a little easier to conduct their business without an actual physical presence but they still needed to find a way to get them to their websites. Many contractors were still applying their old marketing tactics like running ads in local papers and magnetic signs stuck on the sides of their trucks that now also carried their web address. Sadly, much to the same effect.
What's a carpenter to do?
Fortunately, there is something that all construction companies can do to increase their marketing efforts without spending a great deal of time, money or effort to accomplish their goal of getting more people to their sites.
The first thing every contractor website should develop is a gallery section to showcase their good works. What most people do not realize is that image searches can bring a lot of people to a website.
Galleries
To maximize the potential of your images being found in an image search you will need to ensure that each image has a unique and descriptive name. Take the time to replace the camera default naming system with a description of what the picture is about. It is perfectly acceptable to use more than a few words to describe the image. If you are going to string a few words together it is also a good idea to place a hyphen between each word. A good rule of thumb when thinking about names is to imagine what words you would use to find an image in a search engine that is like the one you are trying to name. Odds are good that others would use very similar words to the ones you would use. You also want to include the use of descriptions and ALT tags when uploading those pictures to their galleries.
If you are not familiar with how this is done please feel free to contact us here at Black Chip for further instruction on how to do this yourself or, find out if we are available to take care of developing image galleries for your construction company marketing needs.
The second thing that every construction company website needs is a YouTube.com channel. Once again what most people do not realize is that YouTube.com is the second most used search engine on the Internet. Well planned videos can and do bring substantial traffic to a website.
Videos
The first thing would be to set up a YouTube.com channel to host your videos. The videos you would make should showcase the work you have done. You could also make videos that demonstrate how people can do small projects on their own. Not necessarily the types of things that might prevent people from hiring you but rather, small jobs that they can do themselves. DIY projects like how to install a garbage disposal or how to replace the wax seal on their toilet or how to replace the caulking around the tub. Simple things like that.
When creating the videos these too need to have descriptive titles and names that clearly detail what the video is about. You are going to want to make sure that you place the most important keywords at the very beginning of the title and you are going to want to write a nice, keyword filled description as well. The description also needs to see the placement of the most important keywords at the beginning. Once again if you don't know which keywords to use just remember to think about what words you would use to search for a similar video and use those words because most people would likely use the same words too. Don't be afraid to make a long title and description for your videos because if you want your video to be found for some specific words then those same words must be present on your video page someplace. Also, do not forget to add tags to your videos because they might be helpful in your video being found during searches.
If you are not familiar with how this is done please feel free to contact us here at Black Chip for further instruction on how to do this yourself or, find out if we are available to take care of the video marketing for your construction company.
The following two tabs change content below.
Search Engines are now one of the biggest lead generators for any online company, and Les Romhanyi is passionate about Google and Bing and everything 'SERP.' Truly an SEO expert in organic search optimization, Les has optimized websites for search engines before it was even called Search Engine Optimization, going back to 1995 while working on the Net Sheppard project. In the nearly two decades since, Les has provided SEO services to some of the most competitive and difficult business verticals, such as online gambling, pharmaceuticals, and real estate.
Latest posts by Les Romhanyi (see all)