Gutenberg Is It A Plugin For You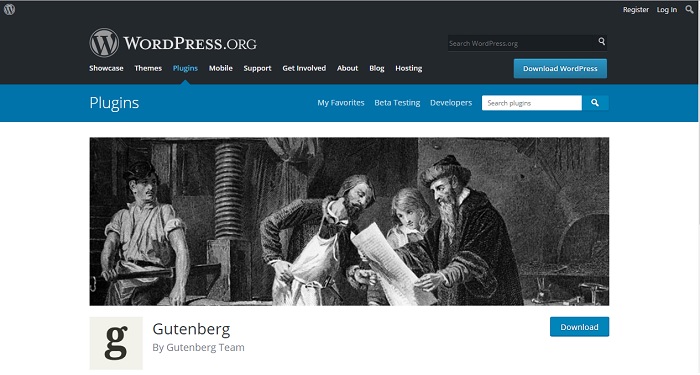 For a little while now there has been talk of impending WordPress changes that have been of some concern to theme developers and editors. There has been some talk of Automattic targeting the visual builder systems like Visual Composer. From what I have seen and used so far, this doesn't appear to be the case at all.
So just what is this kerfuffle all about then? Well in a word, Gutenberg. Gutenberg is a plugin that installs just like any other WordPress plugin. Like other plugins it seems to work with most themes and it certainly does not replace visual builders. I am not sure if it plays nice with them, or ever will, but from what I have tried so far there didn't appear to be any conflicts.
If Gutenberg doesn't threaten visual builders or themes just what is it for? Gutenberg is planned to be a replacement editor for the standard WordPress TinyMCE page and post editor. Personally, and professionally, I have been using WordPress for more than a decade and while the TinyMCE editor hasn't been a perfect editor during this time, I am not sure it needs replacing.
Why is Automattic replacing the TinyMCE editor for WordPress? I suppose that there could be several reasons as to why they are doing this but my money's on Gutenberg being a potential answer to WIX, Weebly, Squarespace and the like. Given WordPress' share of Content Management System based websites I am not sure that Automattic needs to be too concerned about the so-called competition but it appears that they might be.
If this is the case then Gutenberg, in its present beta version state, does not measure up to those website builder systems. I am not saying this because I am a fan of Wix and the like, oh no, far from it. Rather, I am saying this because Gutenberg doesn't really help too much with layouts and designs, Gutenberg just changes the method in which elements are added to the pages and posts.
This new system certainly makes it easier for non-techy types to add buttons, tables and embeds like videos, to a page or post. While this is helpful for certain people, Gutenberg just adds up to a lot more clicking for seasoned WordPress users like myself.
Seeing as Gutenberg is currently in beta, clearly there is a lot of room for improvements yet. However, at the time of this writing I am not sold that this plugin is an improvement on TinyMCE or an answer to the website builder competitors like Wix. If Automattic really wanted to address the issue of drag and drop builder systems then they could do it by building the definitive visual builder system. Gutenberg just isn't that at this point in its development.
***UPDATE***
Ramming Gutenberg down our throats really sucked. At least we were given reprieve with the release of the Classic Editor plugin but will that be getting phased out one day. Matt Mullenweg has confirmed that support for the Classic Editor will be available for "many years to come," but just how many is many? When they forced Gutenberg on us, the classic editor plugin was said to last only 2 years before it would no longer be an option. Thank goodness they came to their senses and decided to continue to support the plugin.
The following two tabs change content below.
Search Engines are now one of the biggest lead generators for any online company, and Les Romhanyi is passionate about Google and Bing and everything 'SERP.' Truly an SEO expert in organic search optimization, Les has optimized websites for search engines before it was even called Search Engine Optimization, going back to 1995 while working on the Net Sheppard project. In the nearly two decades since, Les has provided SEO services to some of the most competitive and difficult business verticals, such as online gambling, pharmaceuticals, and real estate.
Latest posts by Les Romhanyi (see all)