6 Reasons not to use Website Builders
You Can Lose Over $100,000 during the Life of Your Business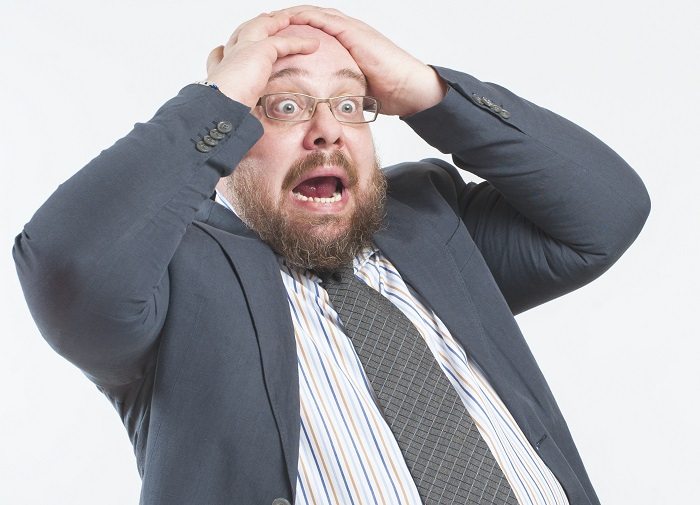 Many times we've had clients come to us and ask to make their websites more visible in Google and other social media outlets, after having set up their site on a Website Builder system such as Wix or GoDaddy. A system such as Wix may be simple to set up but what you get is a website that performs badly.
It is a double edged sword: you don't have to be a professional web designer to achieve a web presence any more, as Do-it-yourself (DIY) website builder systems such as Wix, Weebly, GoDaddy and many others now offer a quick, simple and cheap way of getting a website up and running.
So then why is it that business owners would want to use a Website Builders system? The two main reasons are simply not knowing any better, and also because it definitely looks like the less expensive way to go when trying to put your business online.
Cutting Costs Will Cut into Your Profits
So as many small businesses and start up organisations look to limit their costs, one way to do so would be to cut back on website design expenses. And the Website Builder systems do a good job in making it seem very fast, simple and inexpensive. However having a digital brochure is not the same as having a true, real web presence with a fully functioning website.
So while you can get your website up and running in very little time, this decision should boil down to your standard cost vs benefit analysis. And while you can, in the short term, and on the surface, save some money and time, there are many other reasons why you should really look long and hard at getting professional help in getting you online with your first website, or changing/enhancing/rebuilding your existing website.
We wrote about some of the possible DIY website disasters a couple of weeks ago. But now we are going to go over many of the issues you may face if you decide to use one of the Website Builder systems readily available.
Stop and Think Before You Build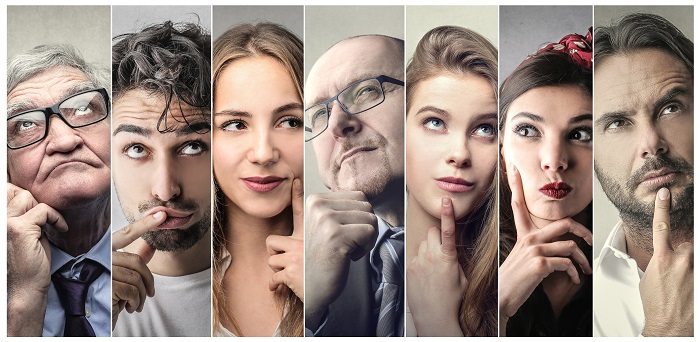 Website builder companies such as Wix or Weebly make it easy to jump right in, throw together a web page and publish it; however, before you do that you need to stop, think, and work out what your true business requirements are for your online presence.
We've had people calling to have us make their website more visible in search engines.  But the core issue is that they have spent only a $100 or so on their website with some random overseas company, or have done it themselves.
The real question in setting up a website on the cheap is just how much business in the long term has this decision cost you and your business. If you look at it more closely, you'll probably begin to realize that saving a few hundred or even a thousand dollars or so has probably cost you in the thousands of dollars over the long term.
Did you Know that 75 Million Website Currently Use WordPress?
WordPress is the most popular content management (CMS) system in the world, with just under 75 million systems  running on this amazing platform. And there are simple reasons why. WordPress is highly transportable, meaning that you can easily move the system to any other hosting package, and most developers know how to work with WordPress.
WordPress is also very inexpensive, ranging from almost 5,000 free themes to about another 5,000 premium/paid systems that range from $20 to just under $100.
A quick note: When setting up a website, you always, as the business owner, need to know not only your login credentials to your website, but also the hosting and your URL registration. This gives you total control over your web presence. This is a must, and many business owners forget this, and leave control over their website to other parties.
The Real Hidden Costs of Using a Web Builder System
Believe it or not, Web Builder systems are far more expensive that most anyone thinks.
While the price of using these web builder systems to build a website and then host it may, at first glance, seem very inexpensive, but the real cost can be onerous on so many fronts.
The biggest cost in terms of using a web builder system such as Weebly, Wix or GoDaddy is one that is truly hidden. This hidden cost comes directly from websites built by business owners using web builder systems. They simply don't understand their websites simply will not function well in terms of being a lead generation tool.
Now if you have a ton of business and don't need your website to help generate new leads, and more business, then this article is not for you. However, if you are like most businesses and are looking to the web to help generate new customers, then having a website that lacks functionality will cost your business in the long term.
The core of this comes down to having a website that will simply lack visibility in search engines. And without visibility in search engines, when it comes to lead generation, you may as well not have one since most businesses generate the majority of their leads from search engines such as Google and Bing.
Small Business Owners Can Lose $10,000's Each Year
Now how much is this really a problem? To illustrate this, let's say that you run a house painting business, and the average profit from the average job is $500. If you have invested $200 in a new website that is not only poorly designed, but has no capabilities to be found in search engines because of the lack of SEO controls, then you are going to be generating nothing from search engines.
However, if you spent say $2,000 on a decent website, that gave you a good user interface, SEO controls, and you were able to be properly indexed in search engines, then you have the opportunity to generate real prospects, real leads, and real customers.
Let's say you generate but four new inquiries per week (which if you work on your website, you should generate far more than that) and close just one, you would make an extra $500 profit/week. That's $2,000 per month and $24,000 per year.
Even after paying off the initial website investment, you have profited $22,000 in year one. If you continue to invest time/energy and some marketing dollars back into your website (which is worth the investment since you are now able to control and build this property), you can easily double, triple, quadruple the amount of leads and jobs per month.
So what seems like an easy decision to spend just $200 or less on a website now looks like a big mistake!
Here are Six (6) Very Real Reasons NOT to use a Web Builder System

No SEO Means NO New Business
In looking at the development packages that most website builder systems offer, these don't properly reflect the most basic functionality a company would need in terms of being properly indexed into search engines. And many treat SEO as an 'optional extra'.  It's not. Your website must be optimized and ready for the essential processes of SEO. Even just implementing simple steps will make a huge difference to your visibility in Google and Bing.
WordPress has numerous plugins dedicated to helping you with your onsite SEO, one of the best being the All-in-One SEO by Yoast. When you are building your website by putting in your product and/or service content, your company info and descriptions, and creating meta tags, you need to ensure you are connecting all the dots. Having an SEO plugin helps you do just that, automatically. Companies such as Wix do not have this.
As well, Google has simply come out and stated that it loves WordPress driven websites, with one of their top engineers, Matt Cutts, recently stating: "WordPress automatically solves a ton of SEO issues."
Further you need to understand the importance of developing backlinks, business listings and other citations connected back to your website in the appropriate sections and to the proper keywords. Plugins can help you do this. Now, without this it's simple: you will not be found in Google or Bing. With website builder systems such as Wix or GoDaddy, you will fall far short of this goal.
Recently iThemes, a major WordPress theme development company, nailed GoDaddy for overselling hosting space, whereby it stated that GoDaddy was putting thousands upon thousands of websites on a single server. And you need to understand that all those websites are using up server processing bandwidth. This causes all the sites on that server to run slow. Having a slow loading site is something that Google now penalizes in its algorithm when generating its search results. 
Not mobile friendly
Mobile friendly sites are now imperative for Google, as they have it now as part of its ranking algorithm, and those sites that don't properly render on mobile phones, or those who load very slowly are heavily penalized. So if you have a data and graphic-laden website, you are in trouble with Google.
Proprietary CMS Systems are Troublesome
When using a proprietary content management system (CMS), whether it's a developers' own system, or a web builder program such as Wix, this can be a recipe for disaster. The key reason being that if you have a falling out with an agency or developer, or you want to move from a system such as Wix, Weebly or any other web builder program, you will have either have to start over (developer), or have issues in moving your data (web builder systems).
Lack Customizability
After having used WordPress for more than a decade now, along with the plethora of customized options such as themes, widgets and plugins, having to develop a website in a web builder program is a frightening task, simply because of the absolute lack of customized applications.
There are at last count over 10,000 WordPress themes (free and paid) currently available, with another 100,000 plus WordPress specific plugins ready for download, most free!
Expensive Domain Registration and Hosting
Many of these companies get you in the door for what seems like a low cost, but then up the price for the 2nd year and beyond, knowing most businesses won't change once they are 'locked' in.
For example, a '.com' domain registered through GoDaddy goes for about $10 in the first year, but its $15 for the second year and beyond. If you want the WHOIS privacy protection, well that's an additional $8 per year. So that's now $23 a year.
If you go through a company such as NameCheap, which we use, you can register a domain for as little as $6/year and then get the WHOIS privacy protection for another $3/year. And the price never changes.
As for hosting, that runs about $35/year for the first year, but over $70 a year after that. Again, not all that expensive, but when looking to keep costs down they all add up when looking to make a decision. And you are sharing a single server with tens of thousands of other businesses, whom you have no idea what type of site they are running and what they are doing to their code. Your site, in terms of spam issues, is only as good as the other sites on your server host.
Hosting for most new business sites, depending on your traffic, should only cost you from $20/year to about $50. Once you start to gain traction and generate much more traffic, then moving up to a larger shared hosting plan, or even a semi-dedicated host would be prudent, but would still only run about $100 – $200 a year. However, you would not be on a single
Upsell – Upsell – Upsell
Companies such as GoDaddy and Wix are ALWAYS upselling, whether it's via email, banner ads plastered all over the Admin interface, or phone calls to the phone number you registered with. If you don't mind being pestered about getting more web space, more emails, extended security packages and others, then you're OK. But if you're like most of us, you want to be left alone to run your business.
Now for the Good News!
The good news is that if you haven't started on your new website, you have a moment now to pause and rethink what CMS you want to use, and where you want to host your site. And if you have a website on a system such as Wix or GoDaddy, you still can move onto a better platform such as WordPress. It's never too late to make the right decision!
The following two tabs change content below.
Having spent over two decades in the online marketing industry, Greg still works with some of the largest brands in the International sports betting marketplace, having developed and executed various marketing and communication programs. Greg comes from a media background, with formal training in broadcasting and print journalist at BCIT and Langara College respectively, then graduated from SFU. After working in sports media covering the Canucks, Lions and other local sports, Greg joined Motion Works, one of the first Internet-based companies in Vancouver. From there he found his way to the sports betting industry with a local software company. Greg is passionate about his family, golf, hockey, football, the Internet, and coaching minor baseball in Port Coquitlam, BC.
Latest posts by Greg Taylor (see all)