Switch to WordPress and Give Your Businesses a Powerful Boost


So you have a website, or are thinking of setting one up. You now are deciding what type of system, or content management system (CMS) to do this on. There are dozens of very good CMS' to use for your website, but one stands out head-and-shoulders above the rest. That's WordPress.
There is a reason that WordPress is now the most popular CMS in the world today.
WordPress is extremely powerful tool for setting up any type of website, giving you a gorgeous, effective website that's both easy to update, and maintain.
WordPress has been around since 2003, starting simply as a popular blogging system, but over the years has grown to become the dominant content management software of choice for non-blogging websites.
Just What is WordPress?
WordPress is a free, open source blogging tool and CMS (content management system). It's powered by the PHP Web programming language and MySQL database. In other words, you get tons of features and functions without having to be a web programmer. And there are three main parts to WordPress: themes, plugins and widgets.
Themes drive the look and feel of your site. You can change the way your website looks and navigates by just changing the theme, which can be done easily in a matter of minutes. Plugins allow you to extend the functionality of your website well beyond the basic features included with your initial installation. Widgets afford you very simple, drag-and-drop content placement that also extend the capabilities of your plugins.
More than Just a Blog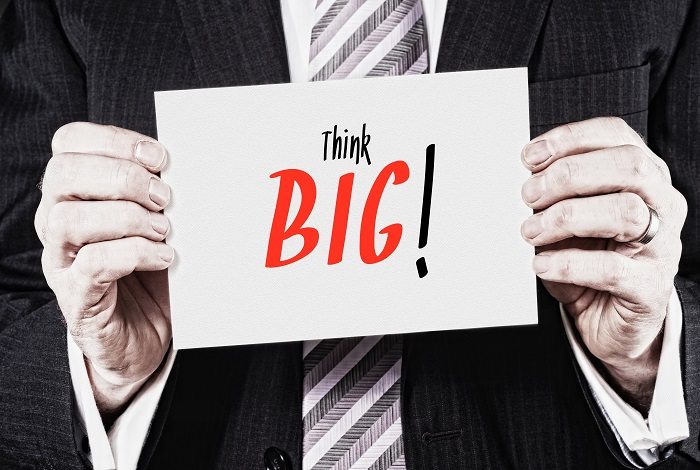 In looking at the top one millions websites on the Internet today, 53% of those have been built using WordPress . The next most popular is Drupal at 6% and then Joomla at 5%. So just goes to show how ubiquitous WordPress is in terms of Content Management Systems (CMS) for the world's websites. So why is WordPress by far and away the most popular CMS, one used by more than 60% of all businesses today, and how did it get this far, this fast?
I have laid out the Top 10 Reasons why WordPress has become so popular in the next section of this article. But when WordPress first started out, the system was meant to be nothing more than just a blogging system for the 'common' folk, not a full blown CMS.
The essence of WordPress' popularity comes from its simple, basic structure and easy to use WYSIWYG (What you see is what you get) administrative layout. WordPress contains both a post and page structure, so that you can have daily blog posts, as well as static pages – such as your Contact or About pages. This makes the system innate to use, and flexible to adapt to your needs. It also has the ability to handle up to about 10,000 pages.
Also, WordPress is an open source product, which means you are able to improve or alter the source code, so that you adapt it to your specific needs, if you have a coder to do this.
This is almost diametrically opposite of most DIY website building tools such as Wix and Weebly, all of which come with numerous restrictions and limitations on what you can and can't do.
5 Compelling Reasons to Use WordPress

Best System for SEO
In a word, WordPress is Google-friendly. Don't just take it from me. Matt Cutts, whose personal blog espouses the virtues of WordPress and is one of the top Google Engineers, has stated many times that "WordPress automatically solves a ton of SEO issues."
What he means by this is that the CMS of WordPress has been specifically designed to be Google-friendly, and that SEO plugins, many of which are available for free, can make your site rise even higher in the search engine rankings.
Here are a few other specific reasons that Google loves WordPress:
Prefers text-based websites; WordPress is text-based.
Loves sites that provide SEO-specific enhancements; WordPress allows you the power to easily manage your SEO.
Gives a SERP-boost when a website has a logical architecture; WordPress has a logical design.
Has a natural affinity toward blogs; WordPress, as previously stated, was designed with bloggers in mind.
One of the SEO keys behind the WordPress code is that it's very clean, very simple. This makes it easier for search engines such as Google and Bing to read and index all the content on the site, without having to have its spiders circumnavigate through a myriad of extraneous code.
WordPress is mobile-ready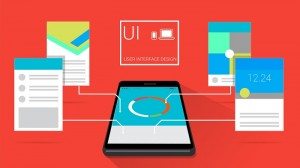 Google is putting more and more emphasis on pages being mobile-friendly or what is more commonly referred to as responsive. Because a growing majority of users spend more of their time surfing the Web on their smartphones than on their computers. All Black Chip Marketing's WordPress themes are designed to be responsive, allowing your website to look good on PC's, TABs and smartphones.
It's more important than ever for a website to be mobile friendly to accommodate smartphones and tablets. With WordPress, however, you don't have to be concerned over that. It's already mobile friendly, thanks to many of the themes being responsive.
Easy to Setup and Manage
WordPress is equipped with a built-in updater for security purposes, and notifies you whenever updates are available for either your theme or any of your website plugins. This makes managing your WordPress site a breeze, keeping it safe and fresh. The WYSIWYG platform editor is simple, intuitive and easy to learn and use.
Editing is extremely simple. Before WordPress came along, editing the content on a business website usually required a Web developer to make the changes. It's very similar to any of the most popular word processing programs, such as Word. Now it gives you the control of editing/changing and adding content to your website.
So when you have that article, blog, or the need to change some product content on your website, you'll be able to login, edit and publish within minutes. No problem at all. And you can get mobile apps that allow you to publish content on your mobile no matter where you are.
Further adding multimedia files, editing images, and scheduling content to be posted in the future are all simple tasks with a WordPress website.
WordPress also had multi-user capability, where you can assign different roles for different individuals.
Role List:
Super Admin – access to the site network administration and all other features.
Administrator – access to all the administration features.
Editor – publish and manage posts, including posts of other users.
Author – publish and manage their own posts.
Contributor – write and manage own posts but not publish.
Subscriber – manage their own website specific profile.
Plugins: Versatile Integration for eCommerce and Much More
Plugins give you dynamic business features without you having to do any programming. From email systems, such as AWeber and MailChimp, to online payment systems such as WooCommerce, WordPress plugins are simply integrated, and are able to provide powerful system extensions that your business will need.
Other extensions such as membership programs, RSS/email subscriptions, event calendars, video galleries, and much more, are both versatile and simple to setup. All of these platform extensions are able to make your website and your business much more dynamic and interactive with clients and prospects.
Safe — Secure — Scalable

As discussed, WordPress has well over 50% of the top million website on the Internet today. And with that many websites operating off a single CMS, hackers around the globe have targeted this system. But the good news is that WordPress constantly updates its software to prevent such attacks. And ever since the release of version 3.7, WordPress now has an automatic update feature to help with security features.
Years ago, WordPress was known as a CPU hog, but now the platform has been streamlined and as such WordPress sites are very scalable. Unlike a decade ago, you can now have hundreds of thousands of pages or blog posts hosted on your server, on your site and the performance of the site will not be compromised in the least.
Jumpstart Your Business with WordPress
WordPress is the most popular CMS, and has been for years. From simplicity in setting up, to dynamic business extensions, WordPress can help give your business a boost right away. You can literally do almost anything web-centric with this powerful system. Why delay – get started today!
The following two tabs change content below.
Having spent over two decades in the online marketing industry, Greg still works with some of the largest brands in the International sports betting marketplace, having developed and executed various marketing and communication programs. Greg comes from a media background, with formal training in broadcasting and print journalist at BCIT and Langara College respectively, then graduated from SFU. After working in sports media covering the Canucks, Lions and other local sports, Greg joined Motion Works, one of the first Internet-based companies in Vancouver. From there he found his way to the sports betting industry with a local software company. Greg is passionate about his family, golf, hockey, football, the Internet, and coaching minor baseball in Port Coquitlam, BC.
Latest posts by Greg Taylor (see all)