How Do It Yourself Website Development Becomes DIY Website Disaster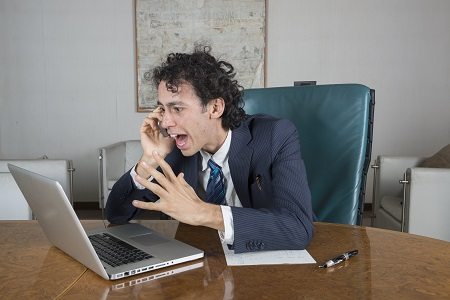 Cutting Costs can actually lead to Cutting off Future Revenue Growth
Your website will become the cornerstone for all your marketing and branding efforts.
When potential customers and current customers visit your website, you need to make sure they get what they came for. And they need to find it easily — and fast.
So if your website is not constructed properly, you can potentially lose thousands upon thousands of dollars.
DIY Disasters
You never get a second chance to make a first impression. And this is never more evident than in the online world. Your competitors are only one click away.
So if you are not an online marketer and don't have any web design experience, do you really think you will be able to properly build something that is so vital to your business? Don't allow potential or current customers to make assumptions about your business because of a poorly developed and designed website.
In this digital world websites are essential, and most companies, even the smallest are trying to carve out their place online.
That's how Do-It-Yourself (DIY) website development companies such as WIX and GoDaddy, with their 'free' website building systems, are cashing in. However, many small businesses are beginning to realize that their DIY website is actually a DIY disaster.
With online tutorials available on doing anything from building a rocking chair to upholstering your old couch, we are definitely becoming a DIY society. But the issue isn't that you are building your own shelving unit that you can hide away in your home. In creating your own website, you are developing something that the world can see, and if not done right, will reflect very poorly on your business. And it shouldn't.
However, if you have bigger plans, like having a company website that generates traffic, and actually helps you earn revenue, stay away from those 'pop-up' websites.
In looking around our company website, you'll probably notice that we're huge fans of WordPress. It's a content management system (CMS) that's quite easy to use, providing the developer loads of flexibility in creating a website, as well as giving businesses room to grow and evolve their website. But even so, without a proper plan and an understanding of design, this same WordPress site can be an ugly, uninviting representation of a business.
Now, we know many companies have limited budgets, but they shouldn't settle on DIY websites to get your business online.
Why?
Seven Mistakes that Turns the DIY Website into a DIY Disaster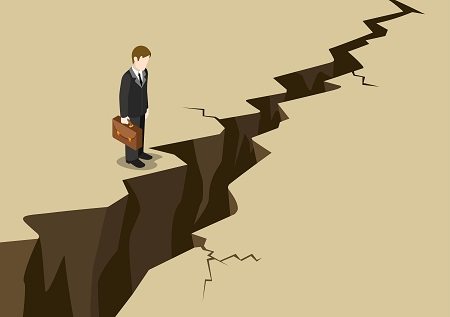 Not Understanding Your Target Market – Close your eyes and see who your perfect customer is. Where are they from? How old are they? These are the people you are targeting — not everyone you see on the street. You can't be everything to everyone. Know your target market, and how to provide the exact information they are looking for, or the product they want to buy. Knowing this allows you to properly set up your website, organize the content, and tailor your sales messages.
Building before Planning – Too many business owners just start building a website once they've decided they want to be online. But you need to go through a proper planning process to ensure your website meets both your business and your customers' needs.
Too Busy and Too Flashy – You have about 2-3 seconds to keep a visitor on your site. That's all! If your website doesn't load fast enough, or easily show you have the information they are looking, they will leave.
So how you build your site, knowing proper load speeds per page, what potential apps to include, what plugins will work with what browsers, and browser compatibility (IE, Chrome, Firefox, Safari) development are just some of the important website development components. Get it wrong and you lose customers.
No Clear Road Map
So someone is on your website, where do you want them to go? What is the most important element for your site? Do you want to capture their information? What information do you want to capture? If you don't have a clear road map and calls to action, you will lose them. Remember, you website needs to answer one key question each visitor has: What's in it for me?
Takes Too Much of Your Valuable Time
Bottom line: you aren't a professional web designer. A professional can understand your target market, map out your website content architecture, and develop a wireframe for your key pages in just a couple of hours. That may take you five to 10 times longer, and you probably still won't have what you need.
A website is the cornerstone of all your online marketing endeavours. Your website needs to look good, be engaging, enhance the user's experience (UX) and fulfill their needs, and have an intuitive flow that leads to meeting both yours and the user's goals. And you need to develop the site for both audiences: the user and the search engines. Web Design and Web Marketing work in concert, being both art and science. This can't be learned in just a few hours of research.
Poor User Experience
The core of a great website is a clear path for the user, called User Experience (UX). Just how a user/visitor navigates through your site is both a science and an art, just like most components of the web. Most do-it-yourselfers have no idea of what the end goals are, how to create a proper content architecture, and what this process should be.
Here are a list of many of the issues that DIY websites experience:
No Content Management System – difficult to develop, and then update
No Analytics – you can't manage what you can't measure
Missing Meta data – such as missing title tags; Google bots will miss your site
Poor Choice of colors
Lack of good images and font styles
No clear path of information and call to action
Un-needed Flashy Distractions
Distorted, Low quality images
Poor contrast between font and background
Broken Layout
Very long load times
Pages with no content: Lorem Ipsom holder content or 'Coming Soon'
Lack of Search Engine Integration – Little to No Traffic
When a website is built properly, with planning for on-page content for your business, some social integration, and maybe a blog, you have now created the base for having your website pinged by Google and Bing, all helping with your SERPs (Search Engine Results Page). But you also need to ensure you have to other key elements: you have your onpage Meta in place, and that you have your Google Analytics (GA) code place, so that you are able to analyze your traffic stats, load times, and uptime.
This is your road map of where you've come from, where you are now, and where you need/want to go. Without analytics, you have no ability to properly measure, change and implement any tactical elements of your overall web strategy. And that is the biggest single advantage that online marketing has over all other traditional (print, TV, radio) media – immediate, trackable responsiveness.
So to get people to your website, you need to properly optimize your code. Most DIYer's don't ever do this. Why? Because they don't know how to.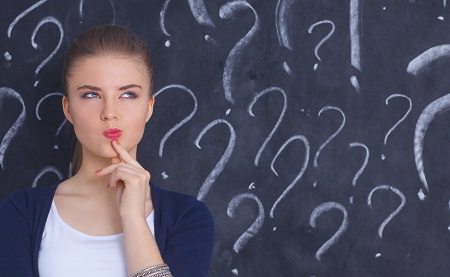 Next Steps?
So while building your company website on your own seems like an easy, prudent thing to do, think of the other side of the coin: can you truly afford, in time, branding and usability to DIY? Your decision on which way to go may be one of the biggest you've made for quite some time. Take your time, and create a Cost-Benefit grid and weigh out all the factors of whether or not you should, or shouldn't do it yourself.
If you are interested in getting some more insight from us, contact Black Chip Marketing for your FREE Web Consultation Today!
The following two tabs change content below.
Having spent over two decades in the online marketing industry, Greg still works with some of the largest brands in the International sports betting marketplace, having developed and executed various marketing and communication programs. Greg comes from a media background, with formal training in broadcasting and print journalist at BCIT and Langara College respectively, then graduated from SFU. After working in sports media covering the Canucks, Lions and other local sports, Greg joined Motion Works, one of the first Internet-based companies in Vancouver. From there he found his way to the sports betting industry with a local software company. Greg is passionate about his family, golf, hockey, football, the Internet, and coaching minor baseball in Port Coquitlam, BC.
Latest posts by Greg Taylor (see all)