App Store Optimization – Getting Your App on Top
The latest Bullet in the Online Marketers Gun Belt
App Store Optimization, or ASO, is rapidly becoming the new darling of the online marketing world, and rightly so, given the fact that there are perhaps more than a billion smartphones being used today. And all of those smart phones, regardless of the carrier, require the same thing: apps. Why? The voracious appetite of the end user.
The building of specific apps designs are predicated upon fulfilling specific user needs. And because of the high demand of these various apps, there remains one constant as always. Wherever this is a large demand, there will be large production numbers. So for any app requirement, there will be numerous apps built to service that specific user need.
So given the multiple choices of apps that most users have to address their needs, how is the app creator able to get their app onto the end user's mobile device? Why through ASO of course.
ASO – the new SEO
Through a specific optimization process created for App Stores, this ASO then will translate to higher rankings and more downloads, much like SEO has done for website traffic in the past.
When optimizing for the App Store, a few things really need to be taken into consideration before starting the process. First are the Titles; you only have 25 characters that are displayed before the rest of the characters are truncated (cut off). If your Title is too long, then people searching or browsing for an App might not get enough information to make an informed decision, thus resulting in a lost opportunity to download your app.
Next would be Keywords or KWO (keyword optimization). Unlike its SEO counterpart, where keywords are now largely ignored by search engines, the search algorithms developed for the App Store still rely on keywords for relevancy to help rank the apps. So you want to ensure you incorporate keywords for your Title and Description considerations. Shockingly very few developed apps (less than 20%) include target keywords within their Titles and Descriptions. This is great news for those who use ASO best practices as it opens the door for better ranking opportunities, ones that your competitors may be missing. And because of this, your best time investment for your ASO campaign is in keyword research. Learn it. Know it. Live it. (Brad Hamilton – Fast Times at Ridgemont High)
Asset Optimization is another Important Process
Each app in the App Store also offers assets that help consumers evaluate apps prior to downloading them in the form of an icon, preview video and screenshots; these all need to be optimized as well. This process is known as Asset Optimization or AO.
Icons: A great icon can sometimes mean the difference between someone downloading your app, as opposed to a competitor's app. And as such, these icons are well worth the effort to spend the time and energy in creating a good one.
Preview Videos: Preview videos of how your app works or what it can do can certainly make or break the success of your app, so you definitely want to put the appropriate level of effort into making that preview video. If you have the skills to do a slick presentation, then by all means you should do the work. But if you don't have the requisite skills, there are plenty of video programs like Camtasia that can help you to make a great demo video of your app. Just remember, it's better to have a preview video than to not have one. So have one created to help separate your app from the others in the App Store that missed the boat on this handy asset.
Screen Shots: And finally, let's not forget the asset of screenshots. These simple visual aids help to clarify some of the trickier bits of your app, or they can simply highlight specific aspects of your app that makes it that much better than your competition.
Where Art and Science Merge
When writing your Title you need to be creative based upon your keyword choices but you also need to choose whether to cater to the categorical or navigational with your creativity. This is where art meets science, in terms of mechanical search.
A categorical search, more general in scope, would be something like "candy game" while the navigational search, much more specific, would be "candy crush". As you can see by this example, the navigational search would be from someone who is aware of this specific 'game app' prior to searching the App Store, while the categorical search would be made by someone who has just a general idea of what they are looking for.
Last thing I will share regarding titles is this; take your time and write a good one because it is in your best interest to stick with one title and not flip flop from one title to the next in a blind effort to stumble upon a winning keyword combination. Doing so could result in the loss of traction in word of mouth momentum, reviews and the like. It would really suck to lose some great reviews simply because you changed the title for your app. Do it once but do it right and leave it alone.
Don't get caught up in the forum debates and conflicting reviews on whether or not the app Description has any ranking value in the App Store as it really doesn't matter. The simple truth is that your well-crafted, and not keyword stuffed, description could be the deciding factor on whether or not your app gets downloaded or not and ultimately downloads is the goal is it not?
One of the best ranking factors for any app in the App Store is the number of downloads but it is also one of the hardest to achieve. Because of the importance of the download factor some people try to game these numbers by falsifying downloads. I can say with a high level of certainty that Apple is fighting back against these black hat techniques by banning offenders from their store. Given the direction online marketing is going it is not in your best interest, long term, to waste your time by applying any of the black hat techniques of falsifying ratings, reviews or downloads.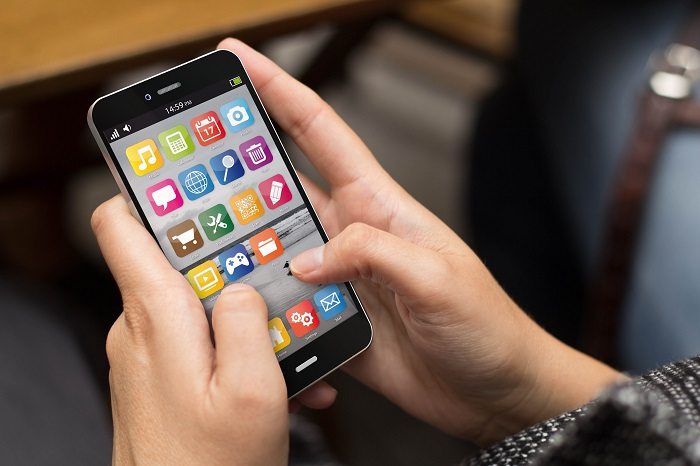 Like everything else in online marketing, do everything you can, the most you can, the best you can. Then over time, you'll achieve the best results. So simply follow and apply the above mentioned tips and advice to gain reviews, ratings and downloads of your app naturally. If you are having difficulties in gaining some traction for your app you can always try to increase your rankings and downloads by adding a localization factor by translating your app in to many different languages and thus exposing your app to a much larger audience and hopefully even more downloads.
Appy trails to you!
The following two tabs change content below.
Search Engines are now one of the biggest lead generators for any online company, and Les Romhanyi is passionate about Google and Bing and everything 'SERP.' Truly an SEO expert in organic search optimization, Les has optimized websites for search engines before it was even called Search Engine Optimization, going back to 1995 while working on the Net Sheppard project. In the nearly two decades since, Les has provided SEO services to some of the most competitive and difficult business verticals, such as online gambling, pharmaceuticals, and real estate.
Latest posts by Les Romhanyi (see all)