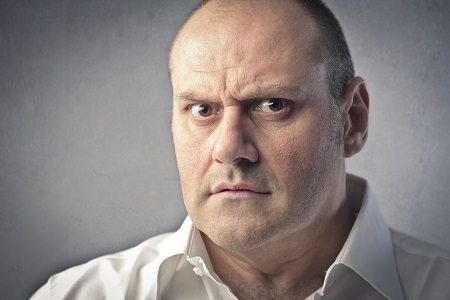 The early days of WordPress presented a lot of challenges when trying to add the perfect formatting of your blog post or article. If you, like most people, wrote your content outside of WordPress, and then copied it over to WordPress, you were likely pasting your word processor formatting along with the content.
But we do have some solutions for you, so read on!
You've had a few choices in how to paste your content, depending if you wanted to import the word processor formatting or not. The easiest way was to choose between pasting into the body via the Visual editor tab or the Text editor tab. Using the Visual tab would force the importing of the word processor formatting such as font colors, sizing and the like. This works out perfectly fine as long as that was your plan; often it wasn't though, and no matter what you did you couldn't seem to make the proper corrections.
Sometimes this can happen because the Visual editor has been switched from paragraph mode to "div" mode. And then every time you save your work, then go and view it live, it looks fine. But the next time, the page in question is in edit mode, and the formatting lost.
But don't worry. The fix is easy, if this has been happening to you.
In the visual editor, select all the text that is not keeping the formatting that you want. Then from the format/style pulldown at the left end of the lower row of tools in the toolbar, simply select "paragraph" and then save/update. If you can't see the lower row of tools in the toolbar, click on the last icon on the right in the toolbar. This will open the second row.
Of course, if you want to paste in your text, and have all of the formatting code stripped out, you would then use the Text tab. Or, use the little button on the toolbar. In the earliest days of WordPress, that little button was used to open a window, that you could then paste your content into. And from that button, you could choose to either keep or lose the formatting.
So why did they need two different ways of doing this, you might be asking? Well the reason for the two different methods had to do with one automatically adding the various code elements for you, while the other allowed for the use of full on HTML. If you were to try to force html tags into the visual editor, the visual editor would strip them out upon saving the post or page. Because of this, the visual editor makes it difficult, for some, to add extra spaces between words or extra paragraph breaks and other formatting.
Now this can make using WordPress very frustrating at times for new users; however not to worry because armed with some very basic HTML and the Text editor, you can apply special formatting to your content. This works great for the most part, as long as you know the basics of HTML. But having to hand code kind of defeats the purpose, and the convenience of using a content management system, such as WordPress. Not to mention those who don't use WordPress, but still want to exercise control over how their website/blog looks. So short of hiring coders, what were these people to do?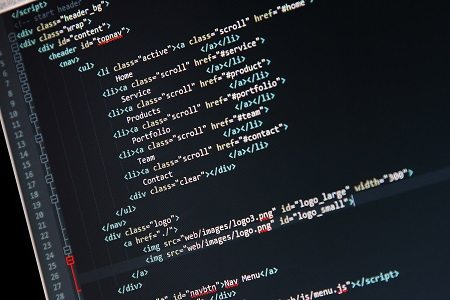 Fortunately, someone got the bright idea of creating what's known as "Page Builder" plugins. These plugins not only bundled a whole bunch of "special formatting" features like icon boxes and call to action buttons, but also provided the means to easily layout a page in columns and rows. With a decent "page builder" plugin installed or built in to the framework of a premium theme, anyone can now build great looking websites/blogs with zero coding knowledge.
If you want an image slider at the top of your page, no problem. Simply create a row, drag and drop a slider widget into the row, then click on it, following the instructions. Within minutes, you have a slider rotating your images at the top of your page.
Do you want to put three feature icon boxes under the slider? No problem, just add another row and drag and drop the three icon box widgets in the row, click on the icon box, follow the instructions for adding text and/or links for all three. Viola! You now have a home page. It couldn't be any easier.
There are a number of "Page Builder" plugins available, but most are premium or come bundled in a premium theme, such as Enfold. These premium themes use the Avia Layout Builder, while Imprezza uses Visual Composer. Both Page Builder (PB) systems work well for layouts, but no single PB does everything.
That's why I like to introduce a secondary Page Builder plugin to pick up some of the slack, if needs be. Generally the second PB solution works well, but there have been times when certain plugins do not work the same across the theme/PB combinations. So that this point, you really need to watch for potential conflicts.
My go to secondary Page Builder system is SiteOrigin. I have found that this PB works well with most themes. I can take a basic, free theme, and turn it in to a much more manageable theme, with many more layout options. SiteOrigin uses grid based pages, which let you easily build and edit pages, using their intuitive interface, all the while getting your site up and looking good. And you can do this without having to worry about any coding at all!
SiteOrigin comes with a decent assortment of bundled widgets such as a Price Table, a Slider and others. Or you can choose from among any other plugins you have downloaded, which allows for the integration of any plugin's functionality directly to all your pages, rather than just being confined to a sidebar. For example, if you wanted to drop a login button in the middle of a page, you wouldn't now need to get a coder to do this for you. Now you can literally drop one in for yourself by dragging and dropping the appropriate widget into that space on your designated page.
WordPress has matured nicely over the years, and I for one, am so glad that the formatting options have kept pace with this highly customizable content management system.
So get in the habit of not adding too much formatting. Just remember the old saying: "less is more."
The following two tabs change content below.
Search Engines are now one of the biggest lead generators for any online company, and Les Romhanyi is passionate about Google and Bing and everything 'SERP.' Truly an SEO expert in organic search optimization, Les has optimized websites for search engines before it was even called Search Engine Optimization, going back to 1995 while working on the Net Sheppard project. In the nearly two decades since, Les has provided SEO services to some of the most competitive and difficult business verticals, such as online gambling, pharmaceuticals, and real estate.
Latest posts by Les Romhanyi (see all)